The weekend was "hot"....had to spend it on the Sepang track with the new boys, a cool motley crue if I may say so. They had a blast - a 5 laps on the race track, couple of rounds on the service tracks for familiarization and they are set for their first day of training as the medical fast car team drivers.


This year, we have the opportunity to get more photographs - managed to get inTORQXICated Shutterbugs to do the part and if everything goes well, they may even get the pass during the F1 race weekend! (Insya-Allah).
It was an interesting race - Australian F1...and as expected by tifosis, Ferrari made it to the podium driven by a driver they used to hate and poke fun at - the ever so self-centered Kimi Raikkonen.....but the points go to McLaren (say what you want, Alonso still is Alonso and Hamilton is going to be a good sparring partner too) and real F1 followers would be more interested to see the development of Hamilton, Kovalainen, Rosberg and Kubica to name a few...and of course the underrated and totally unglamorous Spanish bull - Fernando Alonso. Little do people know - especially loud-mouthed-blind-eyes-shit-brained followers (or you can call them Malaysian "tifosi-wannabees") that this underrated chap started from scratch, and climbed all the way up clean unlike the overrated "so to say legend" Schumster.....wake up folks - the real fact is AYRTON SENNA IS THE ONLY F1 LEGEND, Schumster is a nothing compared the great Senna!! Nobody will be be able to be as great as Senna, not even if you mary Kimi & Schumacher...and get one of them, to impregnate the other and add a bit of Massa to their baby genes! (Ohhh please...don't bother retaliating against me, read more, research more and you will know what a legeng Senna is!)...oh and by the way- Schumi has retired and incase you have missed may of the races, he's no more "rainmaster" - since 2 seasons back...he's been drinking trackjuices from the Renaults and nobody even bother re-crowning the real rainmaster - Fernando Alonso....but RF1 fans have been calm as always..because they know the last laugh would always goes to the decent and composed team....eheheh!
Anyway, since I am not paid to comment on F1 team....I just wanna say, the PETRONAS MALAYSINA F1 GRAND PRIX in Sepang this April is going to be interesting (and it would help the sport if most of us try to understand the sport instead of wailing relentlessly for the scarlet red - simple because the driver is "cute"...it has been like that all these years!).
Hmmm what else can I include....ohh...the past weeks I have been busy with my photography team - which I fondly named inTORQXICated Shutterbugs.....at least for now! The first assignment was for a Paintball Tourny (closed tourny). The team had a great time.

The Grom & The Kroch

I still recall one of my entry about paintball
(ohhh click here!!)
....me not being able to play (at that point of time)....but I guess I am still my good old self - my limitations would only be the driving factor to push me through.....not just I have manage to play PaintBall, I have even managed to be a photographer of a paintball tournament - knowing the rules a bit and what is going to happen in the warzone, I have progressed far from that point in time when was "down" for not being able to play this game.
Well, in the end...I have done much more than this in my younger days (those who knows me knows what I have been through in life!)...so, I'd say here, there's nothing really great about PaintBall...unless you get paid for shooting (Heheheheh!!)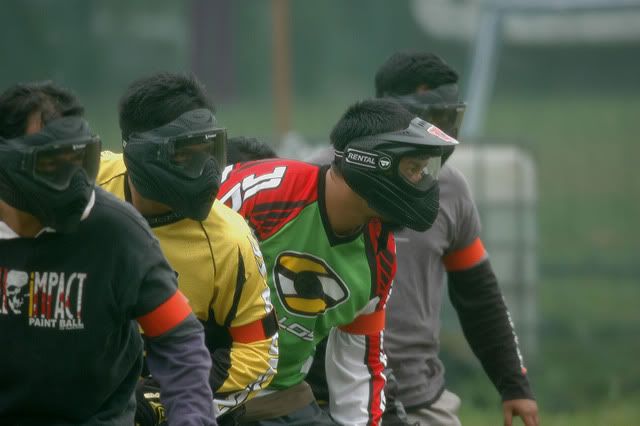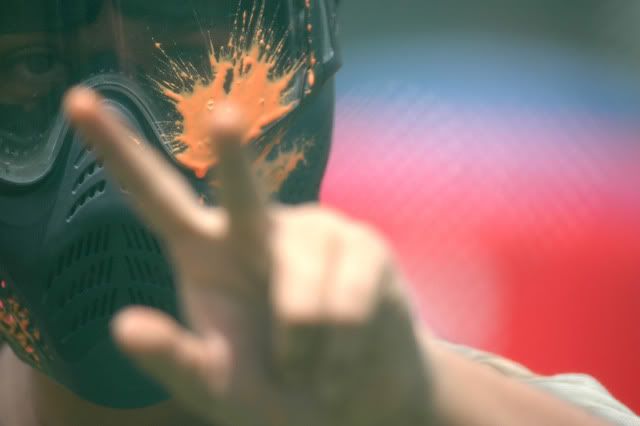 The rest of the rest of the time...I'd be busy trying to be a good daddy.....and I still think I am missing a lot....Aliya is growing really fast and I have to spend more time with her then ever!