So.....another one flew out in a swoosh again!
Not really a great year 2007 - generally - but not really a baddie either....depends on which perspective I would look at it. Anyway, it is another year gone nevertheless...
Last year (2007 that is) I have not been writing seriously (READ: this blog was not update as frequent as i wish it could have been updated) trying to put more time on my photography thingy. 2008 (this year - DUH!) I will put more emphasis on photography in a more focused & concentrated effort...and the updates will be in this space.
.....but before we open a new chapter, here are the last activity of the kids for 2007....
Dec 27, 2007....Aliya's 2nd Birthday...I just could not believe it...she's already 2 years old....18 years from now, she'd be 20..but I'll deal with that when it comes...for now, I am going to treasure every day I can with Aliya, Naufal, Alisya and my wifey!
We celebrated Aliya's 2nd Birthday with a simple doa selamat...
Cakes adn grubs by Mama of course....
...we went to Melaka for a final round of holiday...and the kids had their first taste of sea water and sand...
On the new year's eve everybody was too tired to move a muscle.....anyways the kids have seen too much fireworks already...more than I have ever seen in my whole life!!
..but we went to watch Alvin & The Chipmunks movie..first of the year..and Aliya seems to think she's Theodore!
2.
As for my photography thingy....2008 will be "THE YEAR"...to be more focused and serious and go to the next level....insyaAllah...simply because I could not care anymore about the antics at the"the zoo"......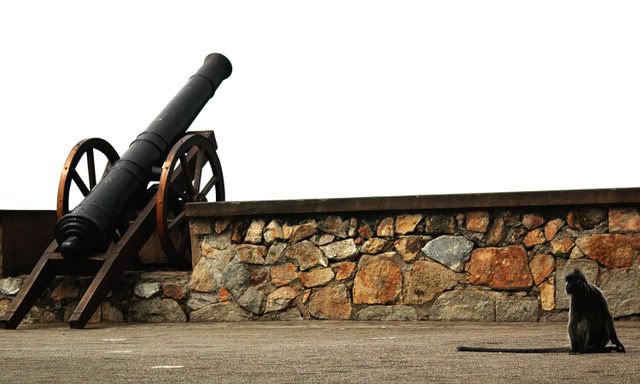 So...let's do it!