NO lands!! Ahh!!! finally!!
After weeks and weeks of the kids asking - when are we gonna take that plane ride back to Kuching as promised - we are finally there. Wheww!!
Looking forward to a great break, the whole month has been hectic...up to the last moment...at 3am, the day of the drive to JB, was still with Mama at her office completing some stuff!
The infamous stretch just before the Tun Abd Rahman's Bridge - Satok is the place to be for visitors & locals to search for decent serving of local delicacies.
A seller of ketupat casing & kuih kelupis attending to his business.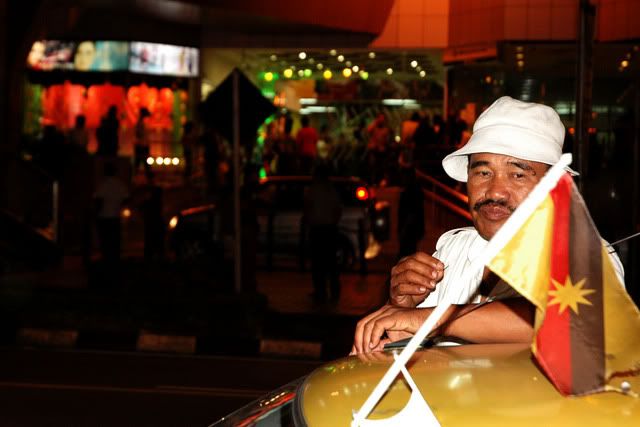 A cab driver taking a smoke right in front of the entrance of Satok. On the opposite side the Satok Complex is filled with bustling crowds hunting goods for Eidul fitri.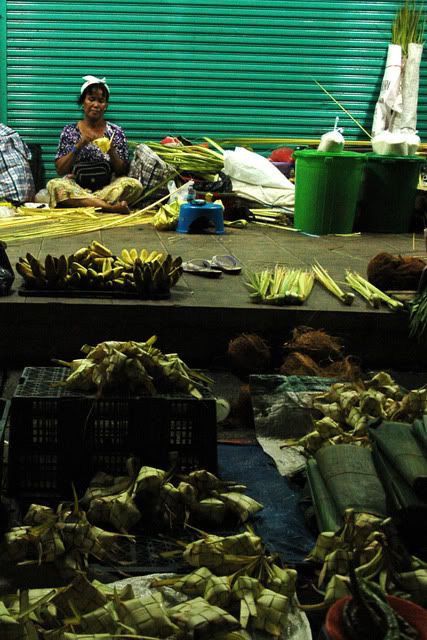 An Iban woman making "ketupat casing". The process is called "menganyam" and rather tedious...Personally I have been trained to do 8 different types of "menganyam"...believe it or not!
This is very unique business...only during the month of Ramadhan you can buy carpets & rugs here, the rest of the year, it is actually a cafe.
An elderly couple walks the streets of Satok in their effort to get the items they need for Eidul fitri preparation.
....and what is a country without tourists!
....am gonna shoot more of Satok and Kuching while I am still here!