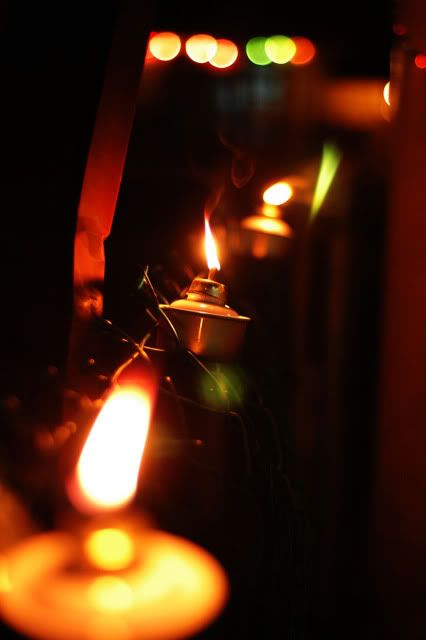 This year we celebrate in Kuching first....and for formallity let me start off with the round of wishes to the family & friends....

To our family in Johor:
Mak, Abah who'd already be on the flight back from Makkah after more than a month staying there,
Angah, Tini, Danial, Durra, Danish
Lala, Wan, Raiyan, Raiq

Mak Ngah, Ayah, Abg Ad & family, Ngah Aziz, Abg Mat & family, Abg Usop & family, Abg Yar & family
Mak Long, Kak Ilah & Abg Meng & family, Abg Zahar & family, Abg Cak & family
Mak Long, Abg Atan & family, Abg Long & family, Ngah Zam & family,Kak Aton & family, Abg Mursyid & family, Abg Halim & family
Cik Tamyes & family, Mak Ngah & family, Cik Amin & family, Cik Mek & family, Cik Abu & family, Cik Yah & family

Family in Kuching - Bapak, Mak, Kak Yati & Tun, Kak Mona & family, Abg Rie & family, Abg Meor & family, Abg Niman & family, Abg Haq & family, Zaini & family, Anie & all our relatives....

My colleagues and friends - Rosli, Kimster, Che Lie, Rinz, Sham, Nahar, Sha'arin, Nadzri, Ifthi, Anis, Kimi, Nah, Kem, Kudeen, Emil, Haikal, Sham-shull, Saiful, and all FIV new drivers & seasoned drivers....and to all many others!

My professional & "almost there" photographer friends - Ted Adnan, Bazuki, Shamshahrin, Amal Aziz, Rahman Roslan, Saiful Nang, Adi Nang, Pak Mat, Zzoux, Bubba, Grom, Crawlipaz, Norm, Namerumonka, Kamachan, Albar, Zayd, Urie, ShamAbd, Balulalok, Nadio, Ian, Wanoridz, RoyalJelly, Azrul of BH, Napie, iLynn, Appen, Syai, se7en, Freal0s, MHasni, ...and to all many others!!

Maaf Zahir Batin!

IN KUCHING....
Visiting and reciting doa for Nenek & relatives at the Tanah Perkuburan of Kg Pasir Pandak...on top of a hill with a view of Gunung Santubong in a distance.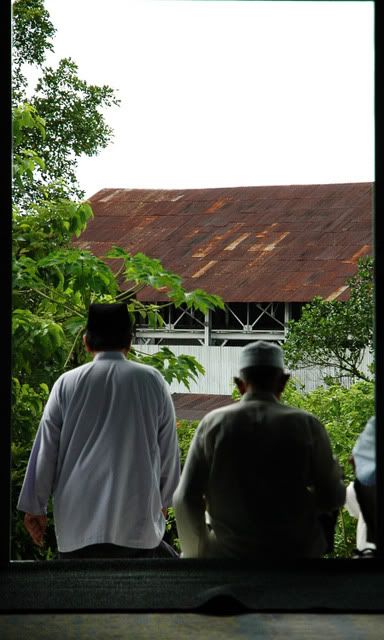 An elderly citizen moving out from the Masjid from the exit facing the old Limbungan Brooke.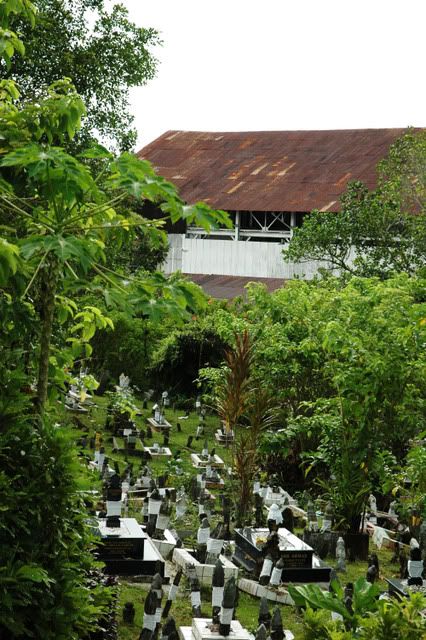 Part of the Perkuburan Islam next to Limbungan Brooke, within the compound of the masjid.
Three diasbled friends after Friday prayer on the last day of Ramadhan Oct 2007.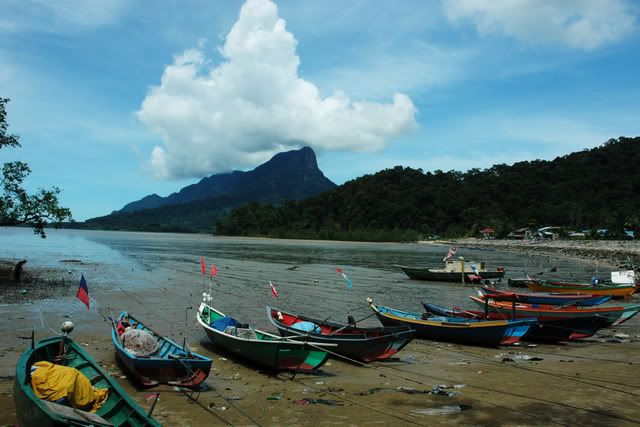 Fishermen's boat at Kg Pasir Pandak, on a low tide.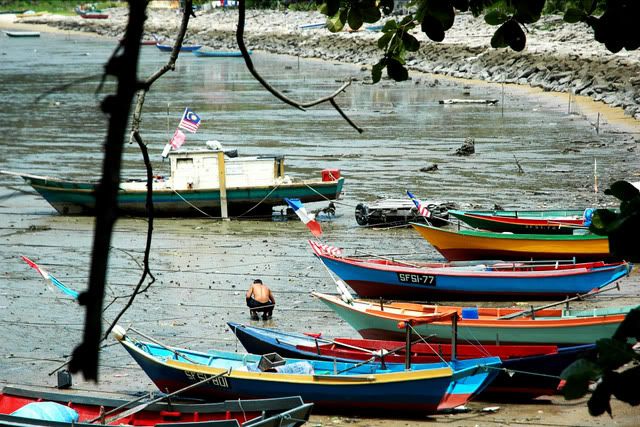 A local in Kg Pasir Pandak checking out the area during low tide.