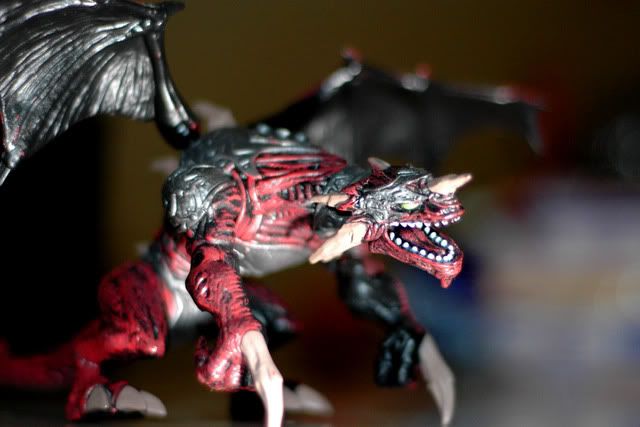 This is what you get when you reunite a bored wannabe VIIPhoto photojourno with his prime lens....

Everyone..say hi to Clawdagger...Naufal's pet dragon!

Shot was done on my D70s (what else laa!!) using 50mm f1.8 Nikkor prime lens - yg dah lama member pinjam (adeh!).
Creative Lighting System applied - one Speedlight (SB-600) triggered by on board flash.
More to come...if only I still have my Aile Strike Gundam....