It was Friday afternoon, with a couple of hours to go, I was a bit bored at "the zoo" (ok...that's an undeerstatement!).......

So I picked up the DSLR and stuff and started looking for subjects....
and here's the result of trying to kill that boring moments....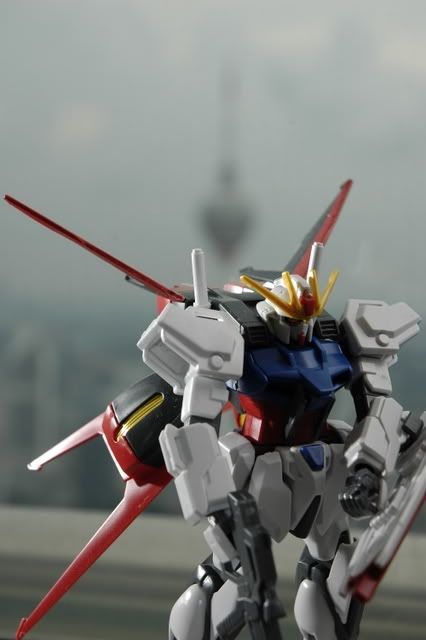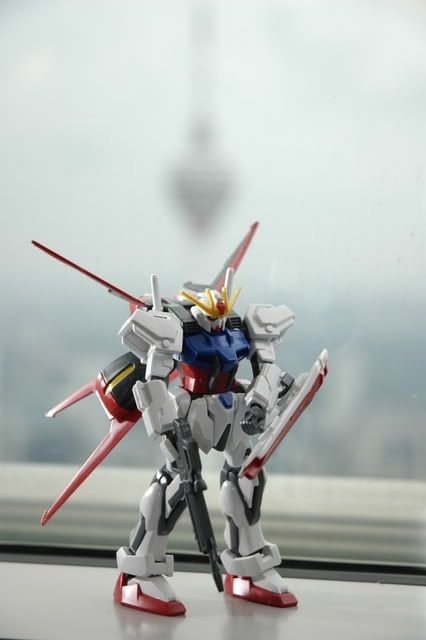 General and Technical Data
Model number: GAT-X105+AQM/E-X01
Code name: Aile Strike Gundam
Unit type: prototype all-purpose multi-mode mobile suit
Manufacturer: Morgenroete, Inc
Operator(s): Earth Alliance (Atlantic Federation); Three Ships Alliance
First deployment: 26 January C.E. 71
Accommodation: pilot only, in standard cockpit in torso
Dimensions: head height 17.72 meters
Weight: max gross weight 85.1 metric tons
Construction: unknown
Powerplant: ultracompact energy battery, power output rating unknown
Equipment and design features: sensors, range unknown; Phase Shift (PS) armor; hardpoints for mounting Striker packs
Fixed armaments: 2 x "Igelstellung" 75mm multi-barrel CIWS, fire-linked, mounted in head; 2 x "Armor Schneider" combat knives, stored in hip armor, hand-carried in use; 2 x beam saber, stored on Aile pack, hand-carried in use; shield, mounted on left arm
Optional hand armaments: 57 mm high-energy beam rifle, power rating unknown
Read more from the source:
Aile Strike Gundam
Done using SB-600(CLS mode), D70s and kit lense.