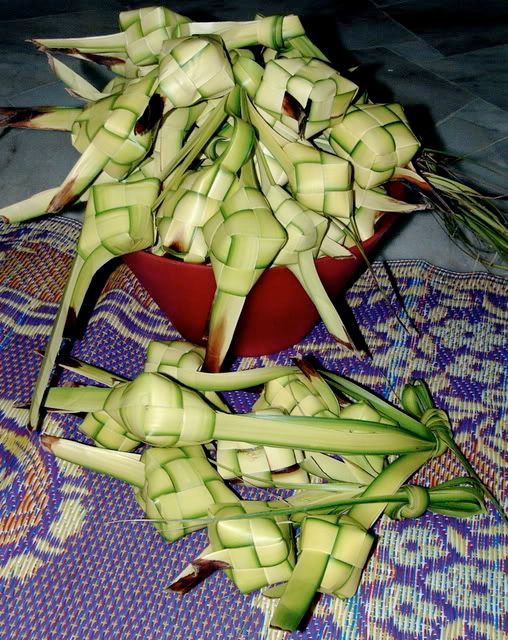 The Ketupat is a MUST for me every hari raya.
This raya is totally different for my family - for the first time in my life, we'll celebrate it with our new daughter Aliya Irdina together with her siblings, the twins - Alisya Irdina & Naufal Irsyad.
I would like to wish SELAMAT HARI RAYA AIDIL FITRI to all my friends & buddies (you know who you are lah!) and Maaf Zahir & Batin for any wrong doings that I may have done.

To all our family in Segamat, Kajang, KL, JB, Kuching and everywhere - WE LOVE YOU ALL! Insya-Allah we'll meet soon!

For Tok Mak, Tok Abah, Nek Cat, Nek Hon and uncles & aunties & cousins, maaf zahir batin halal makan & minum selama ini....the kids are lucky to have you all as their family!


HAVE A GOOD RAYA & SAVE JOURNEY EVERYONE!!